Lumin U1
Lumin U1 - wysokiej klasy transport plików od Lumin Music.
wyjścia cyfrowe:
USB
COAX
AES/EBU
SPDiF
BNC
Lumin U1 - wysokiej klasy transport plików od Lumin, bazujący na referencyjnym S1.
Świetna wiadomość dla wszystkich właścicieli dobrej klasy przetworników DAC. Wysokiej jakości transport plików od LUMIN!!!
Przedstawiamy U1 - pierwszy w ofercie firmy, audiofilski transport sieciowy bazujący na zdobywającym liczne nagrody modelu S1.
Urządzenie obsługuje między innymi DSD128 5.6MHz, PCM 44.1–384kHz 16–32bit, posiada 5 typów wyjść cyfrowych, w tym nowe USB.

Dodatkową gratką jest natywna obsługa serwisów Tidal oraz Quobuz. Nowy model, tak jak pozostałe urządzenia dostępne w ofercie Lumin'a może być sterowany wyśmienitą aplikacją na urządzenia iOS lub Android.


Dane techniczne:
Wejścia:


Sieć Ethernet 1000Base-T
Pamięci USB x2, pamięć flash, dysk twardy USB (Single-partycji FAT32, NTFS i tylko ext2 / 3)

Wyjścia:


2xUSB
Optyczne wyjście cyfrowe
Coaxialne wyjście cyfrowe RCA
Coaxialne wyjście cyfrowe BNC / AES/EUB SPDIF

Obsługiwane formaty plików audio:


DSD Lossless: DSF (DSD), DIFF (DSD), DoP (DSD), DSD128 5.6MHz, 1-bitowy
PCM Lossless: FLAC, Apple Lossless (ALAC), WAV, AIFF
Skompresowane: MP3, AAC (M4A)

Obsługiwane częstotliwości próbkowania


DSD 2.8MHz - 5.6MHz, 1 bit, stereo
PCM, 44,1 kHz - 384 kHz, 16 - 32 bit, stereo

Streaming Protocol:


Protokół UPnP AV z rozszerzeniem dźwięku strumieniowego
Odtwarzanie bez przerw Gapeless
On-Device playlisty

Obsługiwane urządzenia sterujące: wszystkie modele Apple iPad (v2 lub później). iOS 5.0 lub nowsza. Pełna obsługa wyświetlacza Retina, Tablety Android (7" bądź większe) Android 4.0 (Ice Cream Sandwich) lub późniejsze.
Funkcje aplikacji: grafika wysokiej rozdzielczości, kompatybilność AirPlay, obsługa znaczników,
Natywne odtwarzanie Tidal, Qobuz, TuneIn Radio
Upsampling i głębia bitowa: Opcja Upsampling DSD dla wszystkich plików do 96kHz
Zasilacz: 100-240V AC
Recenzje:
Audiophile Style (formerly Computer Audiophile) have published their LUMIN U1 review.
During the review, Sonis states:
Beautifully made superbly engineered
The LUMIN application is the best of its type that I have encountered.
the sound the U1 elicits from these ones-and-zeros is definitely a cut above many other similar devices.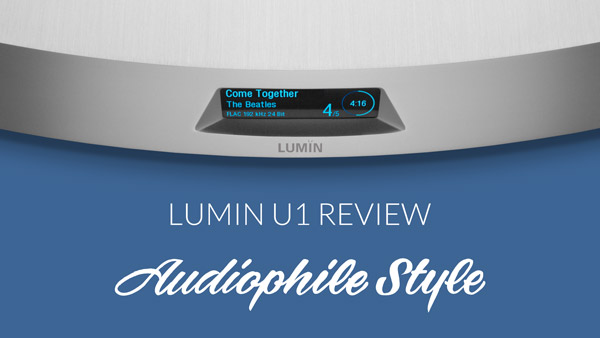 Marcin Olszewski from SoundRebels takes his usual in-depth look at LUMIN U1.
During the review Marcin states:
Lumin exemplifies the perfect mixture of tone quality, musicality and resolution.
An omnipresent calmness appears, an organic homogeneity, but without mudding or losing any of the beloved audiophile plankton.
for me that is obvious and clear recommendation.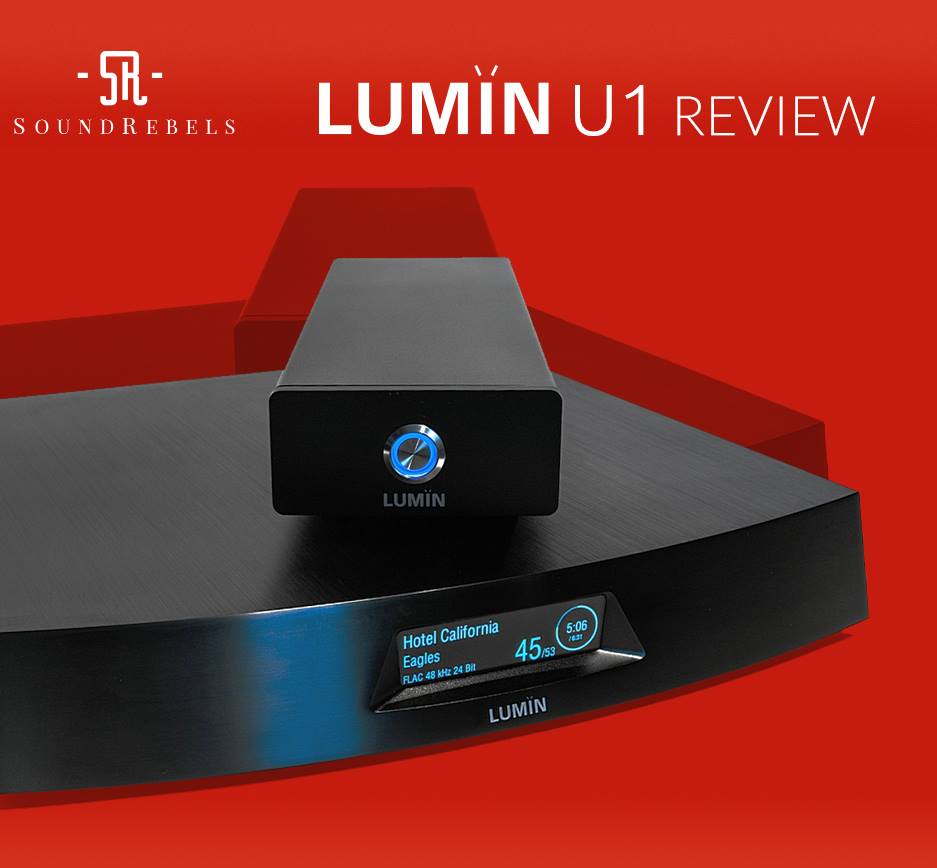 MY-HiEND publish their LUMIN U1 review alongside some stunning photographs.
During the review Ted Chen states:
The performance difference of connected DACs is quite obvious. The timbre, sound field, dynamics, high and low frequencies, and balance are all significantly different, and I retain the impression that I should have on the DAC.
Lumin U1 is utter Hi-End practice, advanced design, advanced materials, thick isolation, easy operation, intuitive interface, and internal appearance is absolutely first class workmanship, meticulous, full Hi-End.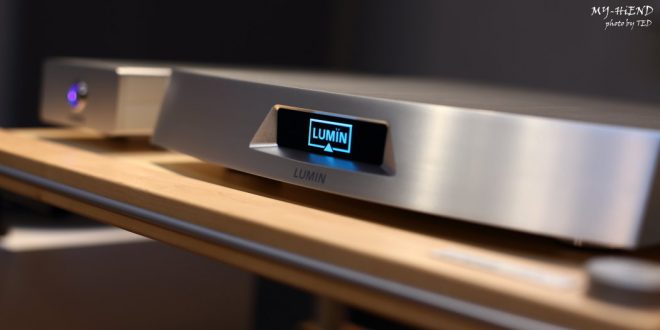 Phileweb take a fascinating in-depth look at LUMIN U1 in combination with 4 different DACs.
ACCUPHASE DC-37
LUXMAN D-08u
CHORD DAVE
MSB Technology ANALOG DAC
When listening to LUMIN U1 and the Accuphase DC-37 Phileweb stated:
Using LUMIN U1 as a transport, a feeling of energy is applied to the sound. It's reminiscent of the network player "A1", which became the driving force of LUMIN with a rich, bold and powerful sound.
When listening to LUMIN U1 and the Chord Dave Phileweb stated:
When in combination with U1, it further pulls out the performance and force of the recording. Again with U1 it is powerful in tone. Miles Davis, here with the added strength of sound plays with a sense of tension, especially with brass instrument such as sax of John Coltrane the presence increases. It is known as a high-quality album, but I was surprised to hear fresh information on a sound source which was recorded in the late 1950s.